Zusätzlicher Schutz für Sie und Ihre Waffe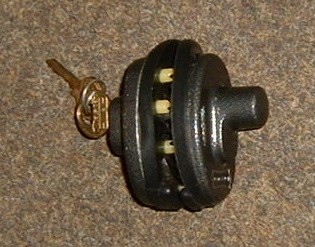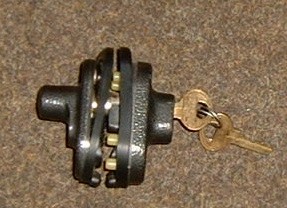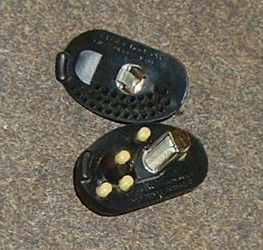 Bitte beachten: Der Hersteller hat zwischenzeitlich die Farbgebung geändert. Die Schlösser sind dunkelblau, nicht mehr schwarz.
Beschreibung des Herstellers:

DO NOT USE THIS LOCK ON A LOADED GUN!
Attempts to use on a loaded gun may result in an accidental discharge. A loaded gun must always be regarded as dangerous. If the lock becomes damaged in any way do not attempt to use on your firearm - refer to guarantee information for replacement.
Before attempting to use, carefully read all of the following instructions along with the firearms safety tips.

IMPORTANT: We do not guarantee that this product will lock all firearms. It will block access to many guns when properly attached. Some lever action rifles, firearms without trigger guard surrounding the triggers, guns with extra light or extra wide triggers or guns with trigger shoes or extensions may not be able to be effectively locked with this gun lock. NO GUN LOCK CAN OFFER COMPLETE PROTECTION AGAINST THE ACCIDENTAL OR INTENTIONAL MISUSE OF FIREARMS. Keep guns unloaded and out of children's reach. Master Lock Company is not responsible for incidental or consequential damages.
---
1.

INSERT key and turn to the right (clockwise).


SEPARATE both halves of gun lock.

REMOVE key from lock.

MAKE SURE GUN IS UNLOADED AND NOT COCKED!

RECORD AND SAVE the key number (engraved on each key) in case you lose both keys.
---
2.
INSERT front lock unit (section with key hole) with ratchet post positioned through trigger guard, behind trigger if possible.
---
3.
INSERT rear unit, with outside edges of both units matching. Note that self-adjusting pins usually permit lock to be installed in more than one position.